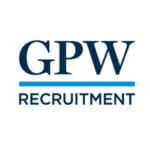 gpwrecruitment GPW Recruitment
Job title: 2nd Line Service Desk Engineer
Reference: E109969
Location: St Helens
Duration: Permanent
Salary: £24,000 – £27,000 pa + benefits
We're looking for a talented 2nd Line Service Desk Engineer to work for our client.
They want to recruit someone with demonstrable experience of a customer service role and handling customer queries.
If that's you then you could be exactly what they're looking for.
Please note: In this position you'll occasionally be needed to work at weekends. Full details of how this will work will be revealed at interview.
The Role:
Reporting to the Service Desk Manager and based in the company's St Helens office, as the Service Desk Engineer you will be primarily responsible for the effective management of customer support enquiries from the service desk and by implementing IT solutions at customer sites from time to time.
In the job you'll be tasked with the following:
– 2nd Line Technical Support via service desk including: taking escalations from support desk analysts, providing mentoring and support for support desk analysts and resolving customer issues within service level guidelines (SLA)
– Stakeholder management
– Fulfilling the requirement to undertake other business activities outside usual remit that support the service to our customers and the smooth running of the company
– Following internal procedures
– Ensuring clear, timely and professional communication, both internally and with the customer
– Collecting and documenting information and any actions taken on the system in a timely and accurate manner
– Performing ongoing liaison to keep customer informed of progress (not just when the issue is resolved)
– Focusing on achieving personal and team targets as defined by the client to achieve the highest level of customer service
The standard working hours for this position are 37.5 hours per week. This is shift-based to provide support between 08:00 and 17:30.
The Candidate:
The ideal candidate for this Service Desk Engineer role will have relevant experience of a customer service role and handling customer queries.
You'll also need experience of:
– Using the skills and knowledge available to continuously improve service
– The use of appropriate language both by phone and by e-mail
– Networking -WAN, LAN, ISCSI, NAT, VPN, RDP and PAT
– The use of Azure / Office 365 (administration and set up), SharePoint, team VOIP
– Windows server technologies (2008 / 2012 / 2016 essential) and mail technologies such as exchange 365, exchange server 2013 / 2016
– Virtualisation (VMware and Hyper-V)
In addition, you'll need the following:
– A professional, polite and cheerful manner both internally and externally
– Hardware experience – HP, DELL, NAS, SAN – building and configuring
– Software experience – Windows desktop – 7, 10, 11
– Industry relevant qualifications (e.g., Microsoft, VMware, Veeam)
Does that sound like you? If so, we'd love to see your CV.
You will also need a full driving licence for this role. Please do not apply if you do not have one.
This position could be right for you if you want to work as any of the following: Network Administrator, IT Support Specialist or as a Computer Systems Architect.
The Package:
Basic salary: £24,000 – £27,000 per annum
Benefits include:
– 33 days holiday (including public holidays)
– Private medical insurance (after 6 months)
– Death in service equivalent to 12 months basic salary (after 6 months)
– Pension scheme – employer contribution of 4%