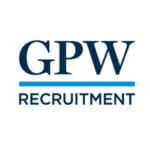 gpwrecruitment GPW Recruitment
We're looking for a talented Conventional Machinist / Manual Turner / Lathe Operator to work for our client based in Chester
They want to recruit someone with demonstrable experience of toolmaking.
If that's you then you could be exactly what they're looking for.
The Role:
As the Conventional Machinist you will be primarily responsible for the general operation of various conventional machine tools for production.
In the job you'll be tasked with the following:
– Working safely at all times
– Adhering to onsite BSI policies to maintain compliance
– Creating first off inspection reports
– Working accurately and measuring to within +/-0.05mm
– Working to a planned schedule of manufacture
– Working with Cell Leader to resolve NCR'S using root cause analysis techniques
– Supporting of engineering department in the refurbishment / repair / remake of machine parts as required
– Any other duties commensurate with the job
The standard working hours for this position are 07:00 – 16:30 Monday to Thursday. Flexibility required as the hours of work may change to double days (Mon Thur 5am- 2pm / 2-11pm)
The Candidate:
You'll need the following experience / skills:
– Time served recognised apprenticeship
– The ability to use a variety of inspection measuring equipment
– The ability to set and operate machine tools e.g. conventional milling, lathe machines, pedestal drills
– The ability to read and interpret engineering drawings to produce work of an acceptable quality, following the company's quality management system
– 5 GCSE's C – A grades
– Formal qualifications in relation to trade at NVQ level 2 as a minimum
The ideal candidate for this Conventional Machinist / Manual Turner role will have experience of toolmaking, setting and operating CNC Lathe or Milling machines and experience of using a CMM / Faro Arm.
Does that sound like you? If so, we'd love to see your CV.
This position could be right for you if you want to work as any of the following: Manual Machinist, Turner, Manual Turner, Lathe Operator, Manual Miller, CNC Machinist, CNC Turner, CNC Miller, CNC Setter / Operator, Toolmaker, Mechanical Fitter, Bench Fitter.
The Package:
Basic salary:
£14.17 per hour rising to £17.71 if required to work shifts
Benefits:
20 days holiday plus bank holidays – increasing 1 day a year to a max of 25 days plus bank holidays
Company pension and healthcare scheme
Free Parking
Cycle to Work Scheme
Career Progression
Hours: 36 hours per week – currently 07:00 – 16:30 Monday to Thursday
The Company:
The business is one of the UK's leading building materials suppliers, delivering a wide range of ancillary products to builders merchants nationwide as well as other products to the nuclear, medical and other markets.
The company works continuously to build a truly diverse and inclusive culture. They welcome and encourage candidates from all aspects of diversity to apply for this role.
Interested? If you think you're right for this Conventional Machinist role, then click the 'Apply Now' button, send us your CV and we'll consider you for the first round of interviews.