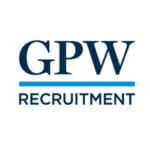 '@gpwrecruitment GPW Recruitment
We are looking for an EC&I Engineer with good experience of the design and engineering of electrical process plant systems for a contract or contract to permanent position in the Warrington area. Salary up to circa £60k salary plus permanent company car and benefits.
Working as the successful EC&I Engineer you will be a rounded engineer with experience of leading electrical deliverables independently as part of a wider multi-disciplinary team. FMCG industry experience, if not then any kind of process industry (Beverage, Oil & Gas, Water, etc). You will know how to manage internal and external stakeholders. Experience will include Profibus, instrumentation (flow, pressure, temperature) and VSD's.
Primary Responsibilities include:
*Engineering specifications for electrical control panels and electrical installation.
*Specify and discuss instrumentation requirements with the Process Department and suppliers.
*Supporting the sales team in proposals by estimating labour and materials costs using internal and supplier tools.
*Management of control panel manufacturing liaising with suppliers and where required assisting testing control panels before shipment to site.
*Creating Load/Motor Schedules from the P&ID and relevant equipment data sheets.
*Liaising with site and project team for the duration of the installation and supporting site manager during the installation period if any design questions should arise.
*Design of electrical loop diagrams, cable routes and layouts.
*Approval of Control Panel schematics and layouts, incorporating the connection data onto the electrical loop diagrams.
*Configuration and commissioning of instruments and VSDs and support I/O testing with the wider project team.
*Prepare site commissioning file complete with construction status electrical drawings.
*Complete and issue electrical drawings to the documentation team on completion of the project.
Technical:
*Knowledge, appreciation or interest in IoT / Industry 4.0 solutions would be beneficial.
*Ensure that all electrical criteria's are met from initial concept through detailed design, panel testing and handover as defined in the project documentation.
*Previous experience with hazardous area regulations and ATEX.
*A good understanding of control systems (Such as Siemens or Rockwell hardware), Profibus DP, Profinet and industrial Ethernet networks.
*Ability to specify, technically and commercially appraise, recommend, select and source various control panel components.
*Panel testing in the UK.
*Ability to design and specify control systems utilising IO Link, Profinet, Profibus DP, Profibus PA, ASI networks & HART/4-20mA technologies.
*Experience with instrumentation applications including but not limited to Flow, Level, Pressure, Temperature, Weight Systems & Analytical.
*Experience with instrument suppliers including but not limited to Endress & Hauser, IFM, Siemens & Mettler Toledo.
*End user documentation and liaising with the after sales department to complete the project manual.
Qualifications:
*HNC in Electrical/Electronic Engineering with relevant industry experience.
The role will include visits to client's sites for meetings, surveys, and commissioning support will be required.
Experience required:
*Ability to design control systems from P&ID's & Process Data Sheets.
*Generation of project documentation (electrical drawings, proposals and specifications).
*AutoCAD & Microsoft Office literate.
*Control Panel Design & Testing.
*Understanding of electrical regulations relating to Hazardous Area applications.
Essential Requisites
*Technical and professional knowledge.
*Ability to work alone and as a team.
*Must be proactive and resourceful.
*Teamwork and Co-operational skills.
*Planning and Organisational skills.
*Good Communication skills.
*UK Driving Licence.
The client we are supplying this EC&I Engineer to are part of a worldwide, leading supplier of process equipment and systems. The successful EC&I Engineer will play an important part in the delivery of a very busy and expanding order book and will have outstanding career prospects.
If the above sounds like you please apply NOW!