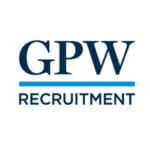 gpwrecruitment GPW Recruitment
We're looking for a talented Groundworker to work for our client.
They want to recruit someone with demonstrable experience of working as a Groundworker.
If that's you then you could be exactly what they're looking for.
Please note: This is a contract role, planned to last 4 months.
The Role:
As the Groundworker you will be primarily responsible for all aspects of groundworks.
In the job you'll be tasked with the following:
– Flagging
– Concreting
– Kerbing
– Drainage
The standard working hours for this position are 10 hours per day, Monday – Friday.
The Candidate:
The ideal candidate for this Groundworker role will have relevant experience of drainage.
You'll also need experience of:
– Concreting
– Flagging
– Kerbing
Does that sound like you? If so, we'd love to see your CV.
This position could be right for you if you want to work as any of the following: On-Site Operative, Construction Operative or as a Labourer.
The Package:
Basic salary: £18 per hour
The Company:
They are a company the offer comprehensive groundwork services including all sub-surface preparation, site clearance, demolition, drainage solutions and levelling. Their skilled tradespeople can carry out all groundwork tasks. As a business they've been around since 2012.
The company works continuously to build a truly diverse and inclusive culture. They welcome and encourage candidates from all aspects of diversity to apply for this role.
Interested? If you think you're right for this Groundworker role, then click the 'Apply Now' button, send us your CV and we'll consider you for the first round of interviews.