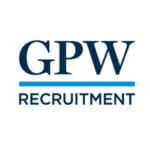 gpwrecruitment GPW Recruitment
We're looking for talented Groundworkers to work for our client.
They want to recruit individuals with availability to 6 piece PPE.
If that's you then you could be exactly what they're looking for.
Please note: This is a contract role, planned to last 3 months starting in March.
The Role:
As the Groundworker you will be primarily responsible for working along the M5 in Bristol.
In the job you'll be tasked with the following:
– Draining
– Excavating
– Mucking away and making good the ponds on the M5 northbound
The standard working hours for this position are 7am – 5pm Monday – Friday.
The Candidate:
The ideal candidate for this Groundworker role will be subjected to a drugs test prior to starting work.
In addition, you'll need the following:
– Yellow or Orange Hi-Vis jacket
– Yellow or Orange Hi-Vis trouser
– Steel toe capped boots
– A hard hat
– Gloves
– Protective glasses
– A valid CSCS card
Does that sound like you? If so, we'd love to see your CV.
This position could be right for you if you want to work as any of the following: Construction Operative, Labourer or as a Construction Engineer.
The Package:
Basic salary: £19 per hour
The Company:
They are a company that provide a full range of civil engineering services with a specialist expertise in the highways sector and a reputation for reliability and exceptional service delivery, and as a business they've been around since 1981.
The company works continuously to build a truly diverse and inclusive culture. They welcome and encourage candidates from all aspects of diversity to apply for this role.
Interested? If you think you're right for this Groundworker role, then click the 'Apply Now' button, send us your CV and we'll consider you for the first round of interviews.