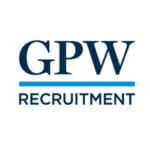 gpwrecruitment GPW Recruitment
We're looking for a talented HSE Manager to work for our client.
They want to recruit someone with demonstrable experience of a manufacturing environment.
If that's you then you could be exactly what they're looking for.
The Role:
Reporting to the Managing Director and based in the company's Chester office, as the HSE Manager you will be primarily responsible for creating, maintaining and improving health, safety and environmental standards across both C1 and C2 factories and be responsible for ensuring that health safety and environmental legislation is followed. Lead the promotion of a safe working environment through the implementation of procedures and systems to facilitate a culture of "safety first".
In the job you'll be tasked with the following:
– Annually reviewing the HSE policy and procedures
– Promotion of health and safety awareness throughout the company
– Ensuring that all risk / COSHH / manual handling assessments are up to date and issued to all persons concerned
– Maintaining accident records and presenting information on accidents, ill health and dangerous occurrence / near miss trends to the health and safety committee including RIDDOR reporting, carrying out accident / near miss investigations when necessary
– Monitoring, coordinating and advising (in conjunction with the management team) on health & safety training in the company
– Preparing a monthly health & safety report to be submitted to the Operations Director
– Conducting four safety inspections of the site per year following the company inspection checklist
– Ensuring all PPE to be used is suitable for the application it is chosen
– Highlighting areas of high potential risk identified by statistics or accident investigations and advise senior management
– Implementing and enforcing permits to work for contractors
– Safe plant and machinery, and safe movement, storage and use of articles and substances
– Preventing against, or adequate control of, exposure to hazardous substances, and danger from flammable, explosive, electrical, noise, and manual handling risks
– Carrying out health & safety audits / inspection of workplaces to ensure compliance with health & safety legislation
– Maintaining ISO 18001
– Providing technical advice on health & safety matters; assisting in the identification, assessment and control of hazards
– Carrying out further duties as expected
The Candidate:
The ideal candidate for this HSE Manager role will have relevant experience of a manufacturing environment.
You'll also need experience of:
– Delivering presentations
– Managing quality systems
– HSE policy and procedures
In addition, you'll need the following:
– 5+ years' experience within a health and safety environment
– Knowledge of ISO 14001
– Knowledge of ISO 50001
– Knowledge of BS (OHSAS) 18001
– LEMA associate certificate in environmental management
– NEBOSH diploma (or equivalent) in health and safety
– ISO 9001 and 18001 (both desirable)
Does that sound like you? If so, we'd love to see your CV.
This position could be right for you if you want to work as any of the following: Human Resources Manager, Environmental Health Practitioner or as a Health And Safety Supervisor.
The Package:
Basic salary: £45,000 – £55,000 per annum
Benefits include:
– 25 days holiday and bank holidays
– Company pension
– Company healthcare scheme
– Free parking
– Cycle to work
The Company:
The business you'll be working for is one of the UK's leading building materials suppliers, delivering a wide range of ancillary products to builders merchants nationwide as well as other products to the nuclear, medical and other markets.
The company works continuously to build a truly diverse and inclusive culture. They welcome and encourage candidates from all aspects of diversity to apply for this role.
Interested? If you think you're right for this HSE Manager role, then click the 'Apply Now' button, send us your CV and we'll consider you for the first round of interviews.