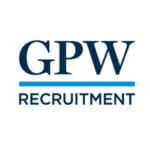 '@gpwrecruitment GPW Recruitment
GPW Recruitment currently require a number of Substation Wiremen / Electricans on a site in Bridgwater, Somerset
Typical works will include glanding and terminating SWA cables, working in control panels, cable pulling and wiring transformers and other HV equipment.
A valid CSCS / JIB / ECS / CCNSG card is required to gain access to site.
PAYE Umbrella Rates are as follows:-
Local Contractors (Within 50 Miles)
£24.00 Monday to Friday Hours
£26.00 Saturday Hours
£28.00 Sunday Hours
Travelling Contractors (Outside of 50 Miles)
£28.00 Monday to Friday Hours
£30.00 Saturday Hours
£32.00 Sunday Hours
PAYE rates can also sent over to interested contractors.
Our client tends to work on a 11 day on, 3 day off basis across all sites. Working 10 hours per day Monday – Friday, and 8 hours at weekend.
To apply please contact Jordan on 01744 452 041 / jordan.buck@gpwrecruitment.co.uk