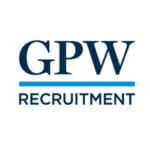 '@gpwrecruitment GPW Recruitment
We are looking for Instrument & Control Engineers with good chemical, petrochemical or similar hazardous areas process engineering industry experience for 6 months++ Outside of IR35 contract that will be on-going for the right person, based at home. Pay rate of circa c£45-46 Ltd / Umbrella rate per hour, or the PAYE equivalent if preferred, depending on experience. There may be the occasional need to visit an office, but these are situated at various locations in England so your home location could be anywhere on the UK mainland.
Working as one of the successful Instrument & Control Engineers, your experience may have been gained in any kind of chemical, fine chemical, petrochemical, oil & gas or similar industry. Projects would typically include a variety of design and delivery of manufacturing and production equipment and facilities. Process plant refurbishments, extensions, modifications or new-builds. As well as your good design experience, you will also have some construction and commissioning.
Requirements:
*Preferably Chartered Engineer
*Proven level of instrumentation engineering experience in EPC/EPCM environment
*Strong level of knowledge and experience in design phase of projects (Basis of Design, FEED, etc)
The client we are recruiting these Instrument & Control Engineers for is a multi-disciplined design, engineering, and construction consultancy providing services to clients throughout the UK and overseas. Working as one of the successful Instrument & Control Engineers you will help deliver a variety of process engineering projects to a variety of established end-clients, with excellent on-going continuity of work.
If the above sounds like you, please apply NOW!