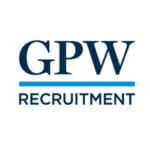 gpwrecruitment GPW Recruitment
We're looking for talented Mobile Service Plumber Air Source Heat Pumps to work for our client.
They want to recruit individuals with demonstrable experience of reading heating schematics (desirable).
If that's you then you could be exactly what they're looking for.
The Role:
As the Mobile Service Plumber Air Source Heat Pump you will be primarily responsible for providing high quality support and technical guidance over the phone to customers, installers and Internal Sales Representatives.
In the job you'll be tasked with the following:
– Assisting installation of new heating systems, replacing radiators and fitting new air source heat pumps across the UK
– Attending service calls at customer sites to carry out routine maintenance and reactive repairs on current air source heat pump installations
– Accurately reporting back on each issue attended, the resulting fix and with forward thinking, a solution to better develop the product range
– Carrying out tasks methodically, following procedure, ensuring tasks are carried out correctly. Pro-actively supporting the company by developing the current procedures in order to optimise their work
– Growing and developing with the company, once up to speed, providing training and development to future individuals as the company grows
– Interfacing politely and confidently with a mixture of clients from the domestic to commercial sector
– Following instructions from office-based service engineers
– Ensuring all site working areas are left tidy and clean
– Ensuring customer satisfaction with every aspect of our service
– Being available to participate in standby or call out rotas
The Candidate:
The ideal candidate for this Mobile Service Plumber Air Source Heat Pump role will have relevant experience of reading heating schematics (desirable).
You'll also need experience of fitting pipe and carrying out general plumbing maintenance work.
In addition, you'll need the following:
– NVQ level 2 plumbing and heating qualification or equivalent
– An eagerness to learn and develop within the role
– A customer-first outlook
Does that sound like you? If so, we'd love to see your CV.
You will also need a full driving licence for this role as their customer base is UK wide. Please do not apply if you do not have one.
This position could be right for you if you want to work as any of the following: Plumber, Heating Technician or as a Pipe Fitter.
The Package:
Basic salary: £21,000 – £28,000 per annum
Benefits:
– 25 days holiday per year
– Pension scheme
The Company:
The business you'll be working for is a British renewable energy company. They design and manufacture air source heat pumps and work with a network of installers all over the UK.
The company works continuously to build a truly diverse and inclusive culture. They welcome and encourage candidates from all aspects of diversity to apply for this role.
Interested? If you think you're right for this Mobile Service Plumber Air Source Heat Pump role, then click the 'Apply Now' button, send us your CV and we'll consider you for the first round of interviews.