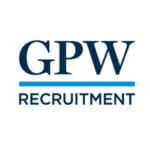 '@gpwrecruitment GPW Recruitment
GPW require a Panel Wirer for an ongong contract in Runcorn.
Our client are looking for a panel wirer with experience in Control & Safety System engineering & build (PLC / HMI / SCADA)
Typical hours are 8-5 Monday to Thursday and 8-3 on Friday.
Rates:-
£16 per hour (first 40 hours)
£24 per hour (after 40 hours + Saturday)
£32 per hour (Sunday)
Overtime available sporadically over time, Umbrella, LTD Company or CIS Payments are accepted.
Please contact Jordan on 01744 452041 or jordan.buck@gpwrecruitment.co.uk for more information.