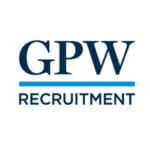 '@gpwrecruitment GPW Recruitment
Job title: Quality and Technical Manager
Reference: E109771
Location: St Helens
Start date: ASAP
Salary: Negotiable based on experience + bonus + bens
Experienced Quality and Technical Manager required for a successful and long established manufacturer of specialist organic and inorganic products.
An experienced Quality and Technical Manager is required for immediate start, they are seeking an individual with a proven track record in Quality/Research and Development, who possesses a strong technical background combined with project management experience. A quality focussed, driven approach to work is also very important. The position has a strong customer focus and overseas travel will be an essential part of the role.
The Quality and Technical Manager will manage the quality department with 2 direct reports and provide support and expertise across the business units, with particular emphasis on satisfying the demands and needs of customers and in addition, creating added value.
Reporting to the Operations Director you will be working very closely with Production Department and other departments on site.
Your main duties will include, although not limited to:
Development of existing products and creation of new grades across the business units.
Provision of technical expertise and act as a point of contact for current/new customer enquiries.
Undertaking of laboratory based development and validation of materials.
Maintenance of current/new MSDS and TDS to ensure compliance to ECHA/CLP regulations.
Maintenance of operational systems with respect to REACH/RoHS/DSEAR requirements.
Customer visits to oversee production trials and product development.
Ensure that business targets are met.
Proactively support the site continuous improvement drives with focus on waste reduction, energy reduction and efficiency.
Manage the day to day operations of a busy QC Laboratory and the staff therein.
Responsibility for the management of the QMS and EMS in accordance with ISO requirements and drive improvement in these areas.
Ensure that all monitoring and reporting systems are adhered to and maintained.
Provide a technical lead in investigation of breakdowns and manufacturing process optimisation and offer ideas for best solution.
Develop working relationships with raw material suppliers and customers.
Identification of areas for improvement and innovation within the function and across departments.
Take the lead, ensuring project work is prioritised and target completion dates are met.
To be considered for the role of Quality and Technical Manager, you will ideally have the following experience, skills, qualifications and attributes:
Degree in Chemistry.
Experience of laboratory management.
Experience of the management of an accredited QMS/EMS including hosting external audit and conducting internal audits.
A proven track record in both R&D and technical matters working with an established customer base.
Awareness of Health and Safety regulations including risk assessment.
Quality focussed with a high attention to detail.
Hands on attitude with the ability to lead from the front.
Ability to work as part of a cross functional team.
Driven, with the tenacity to get the job done.
Strong integrity.
Confident, professional with a 'can do' attitude.
Technically creative with exceptional fault finding and problem solving skills.
Excellent communication skills.
The standard working hours are 37.5 per week, on offer is a salary commensurate with experience + Bonus + Private Health Scheme.
To apply for the role of Quality and Technical Manager please click apply now.