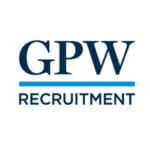 gpwrecruitment GPW Recruitment
Are you a Semi Skilled Operative looking for a new position local to South Manchester? If so we may have the perfect position for you.
The role is days based working Monday – Thursday (36.5 Hours Per Week) within a Fabrication department in a large scale Engineering business.
This is an on going contrat that could be long term for the right candidate and the hourly pay rate is £9.50 per hour plus overtime at ulifted rates when available.
The Role:
To perform various tasks in the FAB – Press and Paint departments to the required standards, and as instructed by either the Production Controller, Team Leader or Manager.
Must be hardworking, reliable and well organised. You should also be able to communicate at all levels and be willing to implement new ideas. Be calm under pressure, and have the flexibility required for this varied yet rewarding role.
The Ideal Candidate will have:
Some previous experience of operating CNC Machine Tools.
Previous experience of Power Presses and associated equipment would be beneficial.
Experience (after training) of CNC Press brake bend and CNC Punch Press operating.
Must be mechanically minded and be able to read drawings and use measuring equipment to basic standards.
Able to function with minimum supervision and understand clear concise instructions.
Can demonstrate a positive, enthusiastic, committed and flexible attitude towards customers and other team members, recognising the importance and benefits of effective team working.
To operate metal fabrication Punching and Bend machines along with other associated machinery to the correct drawing specification required.
Carry out and record daily safety checks before using equipment, and to report any faults to Supervision immediately
Use various types of measuring equipment to ensure work is to the correct standard to drawings
To apply for this role please click "APPLY NOW"