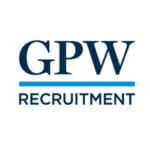 gpwrecruitment GPW Recruitment
We are looking for a Senior Design Engineer from either the Gas or any other hazardous areas industry, with experience of leading a design team, for a permanent position in the North East paying up to circa £68k salary per annum and circa £90k total package. Located up to 1.5 hours from either Leeds or Sunderland office, working from home with 1-2 days in an office per week.
Working as the successful Senior Design Engineer you will either be Chartered or Incorporated with the ability to achieve Chartered status within 24 month. It would be an advantage (but is not essential) if you are degree qualified in a related engineering discipline – Gas, Civils, Mechanical, Piping, Pipeline, Electrical, Instrumentation & Control, Chemical, Process.
Your hazardous areas industries experience could include Gas, Oil & Gas, Refinery, Water, Chemical, Petrochemical, Steel or similar.
Job Purpose and Dimensions:
*Lead a design team of 2-4 direct reports, plus a variable number of consultants
*Produce concept designs and specifications in accordance with procedures and all relevant engineering specifications and HSE legislation
*Support the procurement process with regard to material specifications and data sheets, plus quality assurance audits
*Manage the design activities completed by specialist subcontract suppliers
*Undertake the duties required of a Principal Designer under CDM Regs
*Manage design budgets of up to circa £2M pa
*Chair HAZID and Design Review meetings with staff and contractors
*Robust and confident people person used to working in a multi-stakeholder environment
Accountabilities and Responsibilities:
*Produce and deliver Option Studies, Concept Designs and FEED studies
*Check and Approve engineering design work, and design changes, undertaken by design team members or assigned consultants, ensuring compliance with PSSR/PSR/PED etc.
*Lead a team of engineers and designers to ensure compliance with procedures and policies
*Produce specifications for survey work and options studies required for Pre-Construction Engineering Data Packs
*Manage design projects within time and budget constraints and report on progress
*Assist on all CAPEX projects with Value Engineering studies, Design TQ's, Lessons Learned Reviews
Provide technical design support to Project Managers
Knowledge, experience and Technical know-how:
*Comprehensive understanding and experience of all UK Engineering and Design legislation and appropriate Codes of Practice, including CDM 2015, HASAWA, DSEAR, 61508/61511, PUWER, COSHH, LOLER, PSSR, PSR, etc.
*Comprehensive understanding of design work within Hazardous Areas
*Proven ability to develop junior engineers/designers to increase their competencies
The client that we are supplying this Senior Design Engineer to are involved in the refurbishment, upgrade and replacement of high pressure pipelines in the North East. Working as the successful Senior Design Engineer you will enjoy outstanding career development opportunities and on-going continuity of work.
If the above sounds like it could be you please apply NOW!