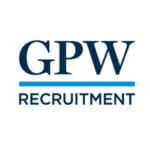 '@gpwrecruitment GPW Recruitment
We're looking for a talented Supervisor to work for our client.
Please note: In this position you'll occasionally be needed to work at weekends. Full details of how this will work will be revealed at interview.
The Role:
As the Supervisor you'll report to the Regional Manager and will be primarily responsible for supporting the Regional Manager of the branch in ascertaining the highest standards of business performance.
In the job you'll be tasked with the following:
– Receiving deliveries and putting stock away in the correct location
– Quality Control – minor rectification work i.e. Polishing glass for small defects
– Processing customer enquiries and processing customer orders
– Processing branch banking on a regular basis in line with company procedures
– Ensuring glass is delivered in a suitable condition and in a timely manner to the intended destination
– Continuously developing a safe working attitude amongst employees and delivering the safety standards for the site as set by our client
– Identifying training requirements for employees to ensure the highest possible standards of customer service to our customers
– Ensuring that the sites are run within the costs budget as outlined by the Regional Manager and set by the UK Operations Manager
– Ensuring site processes such as stock takes and holiday plans are maintained and understood so as to avoid any unnecessary expense within the business and lost sales
– Supporting to other sites as and when required
– Project work identified and agreed to by the Regional Manager
The Candidate:
The ideal candidate for this Supervisor role will have relevant experience of working effectively as part of a team.
You'll also need experience of:
– Strong planning, prioritisation and organisational skills
– Good interpersonal skills allowing interfaces at all levels in the business
– Identifying issues/queries requiring timely resolution to managerial level
– Managing/covering branch in absence of Regional Manager for a short period
In addition, you'll need the following:
– A full driving licence
– Good IT skills, with the ability to use outlook, word & excel. Strong SAP knowledge
– Good knowledge of the automotive industry and products
– Good understanding of sop's to be followed and adhered to
– The ability to drive progress and overcome barriers to deliver results
Does that sound like you? If so, we'd love to see your CV.
You will also need a full driving licence for this role. Please do not apply if you do not have one.
This position could be right for you if you want to work as any of the following: Manager, Team Leader or as a Project Head.
The Package:
Basic salary: £24,064 – £26,243 per annum
Benefits include:
– Responsibility payment of £2,143
– 28 days holiday (inclusive of public/bank holidays), increasing by 1 every year up to 33 days (inclusive of public/bank holidays)
– Group personal pension plan
– Discretionary bonus scheme
Interested? If you think you're right for this Supervisor role, then click the 'Apply Now' button, send us your CV and we'll consider you for the first round of interviews.