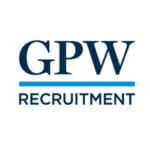 '@gpwrecruitment GPW Recruitment
We're looking for a talented Thin Film Senior Technologist to work for our client.
They want to recruit someone with demonstrable experience of coating technology.
If that's you then you could be exactly what they're looking for.
The Role:
As the Thin Film Senior Technologist you will be primarily responsible for working as part of a team investigating new coatings deposited by sputter coating.
In the job you'll be tasked with the following:
– The deposition and screening of new coatings
– Evaluating the performance of these coatings
– Assessing them against internal and international standards
The Candidate:
The ideal candidate for this Senior Technologist role will have relevant experience of large area thin film coating technology.
You'll also need experience of lab deposition; characterisation, modelling and stack design; performance testing; familiar with large area coating equipment / processes; transfer of new product developments to production assets and product processing.
Plus, it's vital that you've got experience of the use of Microsoft suite.
In addition, you'll need the following:
– A degree in physics, material science or chemistry (other disciplines/experience will be given consideration)
– A strong academic background
– A practical and innovative outlook
– The ability to work across multinational / function project teams
– A willingness to travel abroad
Does that sound like you? If so, we'd love to see your CV.
This position could be right for you if you want to work as any of the following: Manufacturing Technician, Manufacturing Team Leader, Technical Engineer or as a Senior Engineer.
The Package:
Basic salary: £30,000 – £42,000 per annum
Benefits include:
– 25 days holiday plus holiday salary exchange scheme
– Private healthcare scheme
– Management car subsidy
– Bonus scheme
– Group personal pension plan
– On site car parking and canteen
Interested? If you think you're right for this Thin Film Senior Technologist role, then click the 'Apply Now' button, send us your CV and we'll consider you for the first round of interviews.