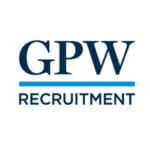 gpwrecruitment GPW Recruitment
We're looking for a talented Transport Planner to work for our client in the Liverpool area.
They want to recruit someone with demonstrable experience of development planning on either an ongoing Outside of IR35 contract (pay rate is negotiable depending on your experience) or as a permanently employed staff member (salary circa £30,000 – 45,000 per annum plus 25 days holidays plus statutory, pension and bonus).
If that's you then you could be exactly what they're looking for.
The Role:
As the Transport Planner you will have good development planning experience and have the ability to translate this in to understandable English.
It would be an advantage if you have either of the following:
– AutoCAD
– GIS
The Candidate:
The ideal candidate for this Transport Planner role will have relevant experience of development planning and be anything up to a Principal Transport Planner.
You'll also need experience of traffic forecasting and junction modelling.
Does that sound like you? If so, we'd love to see your CV.
This position could also be right for you if you want to work as any of the following: Transit Planner, Transportation Planner or as a Transportation Manager.
The Company:
The business you'll be working for is an established independent transport planning consultancy. Based in the Liverpool area the team serve mainly private sector development clients, providing highways, transport and traffic engineering advice in support of development proposals through the planning process.
The company works continuously to build a truly diverse and inclusive culture. They welcome and encourage candidates from all aspects of diversity to apply for this role.
Interested? If you think you're right for this Transport Planner role, then click the 'Apply Now' button, send us your CV and we'll consider you for the first round of interviews.