Power is an indispensable necessity which needs to be reliably supplied. Electricity powers the machines that keep our homes, businesses, schools and hospitals safe, comfortable and convenient.
At GPW Recruitment our Power Recruitment Team have a vast wealth of knowledge when it comes to supplying skilled temporary and permanent BESC personnel to assist those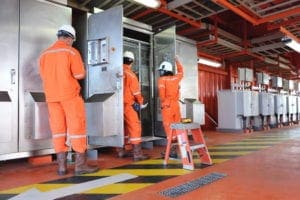 businesses that keep the UK power industry up and running. GPW Power, part of GPW Recruitment, supplies high-quality Offshore Power Jobs candidates to some of the major power generation companies across the UK.
Our team have over 35 years of experience working alongside the Power industry, ensuring we have a complete understanding of the industry sector, and along with listening to the needs and requirements of your business we will work quickly and efficiently to identify the ideal person to fill AIS Jobs vacancies. We provide you with only the highest quality candidate.
If you are searching for a new BESC Persons role within the power and energy sector our team can help you find the perfect job, within our trusted network of clients, where we help place individuals in various Power industry positions such as Offshore Power Jobs.
So if a job in the Power Industry suits you, visit our Jobs Board or get in contact with one of our team today! Call us on 01744 454300 or reach out to us via email at jobs@gpwrecruitment.co.uk.
GPW are a team of experienced recruitment professionals. We understand the exact recruitment needs of your business.
Our specialist recruiters work on various Power industry positions covering:
Power Generation
Distribution
Substation
Utilities
High Voltage
Low Voltage
Civil Engineering
Renewable Energy