Contract
Full Time
Part Time
Permanent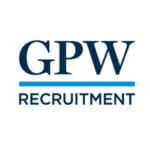 gpwrecruitment GPW Recruitment
We're looking for a talented Manufacturing Technician to work for our client.
They want to recruit someone with demonstrable experience of working within a heavy industrial / manufacturing environment.
If that's you then you could be exactly what they're looking for.
The Role:
As the Manufacturing Technician / Production Operative you will report to the Team Leader and will be primarily responsible for assisting the machine shop with de-burring, total preventative maintenance, 5's and general labour. The hourly rate is £10.88/hr PAYE plus excellent benefits (see below). This role can either be part time (8am -12:30pm Mon – Fri) or full time (M-F days) and can also be 6 month FTC or permanent position.
In the job you'll be tasked with the following:
– Working safely following the company's health & safety standards
– Loading and moving material as required
– Ensuring the work area, machines and equipment are kept clean and safe
– Assisting with manufacturing components following work instructions
– Supervising the operating of machinery
– Liaising with maintenance regarding any improvements / breakdowns
– De-burring and preparing material in WIP
– Emptying and removing swarf from all machinery
– Emptying and managing all swarf bins
– Providing general labour where required
– Promoting and adhering to the company's quality system
– Achieving the production targets set for the department on a daily basis
The Candidate:
The ideal candidate for this Manufacturing Technician role will of working within a heavy industrial / manufacturing environment, recent experience within a fast paced production environment would also be advantageous.
In addition, you'll ideally have the following skills / experience:
– 5 GCSE's (essential)
– Knowledge within an engineering / machine shop background (essential)
– Good communication and PC skills (essential)
– Counterbalance FLT licence (desirable)
– Good attention to detail (desirable)
– Experience working within PPE regulations (desirable)
Does that sound like you? If so, we'd love to see your CV.
This position could be right for you if you want to work as any of the following: Production Operative, Manufacturing Operative, Production Assistant, Machine Minder, Machine Operator, Deburrer, Semi-Skilled Machinist, Sheet Metal Worker, Trainee, Apprentice, Fabricator, Junior Manufacturing Engineer, Warehouse, FLT C/B
The Package:
– £10.88 per hour
– Hours of work part time (8am -12:30pm Mon – Fri) or full time (M-F days c36-40hrs) either on a perm basis or 6 month FTC.
– 20 days holiday plus bank holidays – increasing 1 day a year to a max of 25 days plus bank holidays
– Company pension
– Company healthcare scheme
– Free parking
– Cycle to work scheme
The Company:
The business you'll be working for is one of the UK's leading building materials suppliers, delivering a wide range of ancillary products to builders merchants nationwide as well as other products to the nuclear, medical and other markets.
The company works continuously to build a truly diverse and inclusive culture. They welcome and encourage candidates from all aspects of diversity to apply for this role.
Interested? If you think you're right for this Manufacturing Technician role, then click the 'Apply Now' button, send us your CV and we'll consider you for the first round of interviews.