Rope access, or industrial abseiling, is a cost-effective modern method for reaching restricted areas without obstructive heavy scaffolding. It allows you to perform vital construction, maintenance, and restoration jobs at height quickly and safely using climbing rope systems instead. This technique is much more efficient and environmentally friendly, with a lower impact on surrounding areas.
If you find yourself a thrill-seeker with a commendable work ethic, then a rope access job could be the ideal role for you. While accessing high points of tall buildings and other structures, you'll be able to reach areas that many can only dream of, working with a picturesque view behind and below you.
Dangling from ropes isn't for everyone, but neither is an everyday office environment – so if you're seeking respectable employment with a side of adrenaline, why not consider rope access jobs?
Of course, all of the companies advertised on the GPW Recruitment website ensure that safety is paramount and always adhere to standard practices and procedures. So, you don't need to worry about your own safety whilst on the job, and you can perform the task at hand supported by the very best equipment and trained teammates every time.
What kind of rope access jobs are there?
Unless you become a rope access trainer, it isn't a singular job in itself. A rope access career could help you to develop valuable experience in a variety of different industry sectors. There are countless rope access jobs available across the UK and around the world.
Whether this is maintaining tall high-rise buildings, installing billboards in busy city centres, or working offshore on an oil rig, the possibilities are endless. Below are just some of the potential situations where rope access jobs could take you:
High-rise buildings
Apartment complexes
Historical buildings
Chimneys
Ducts
Wells
Dams
Bridges
Radio masts
Theme park rides
TV or film production rigging
Utility poles
Power stations
Offshore rigs
Oil refineries
Wind farms
Road and rail embankments
Natural cliffs and caves
In turn, all of these can require rope access for a range of jobs, including:
Inspections (safety, quality control, surveys)
Construction (rigging, fitting pipes, electrical work)
Maintenance (welding, plating, cleaning, painting, repairs, refurbishment)
Rope access work is essential to keep many industries running, and you could be making significant contributions to society around the country in one of these roles. As with any line of work, rope access trainers are necessary to teach safe techniques and supervise rope access jobs, so this is another potential job role once you've gained the relevant qualifications.
Which qualifications do I need for rope access jobs?
While it's common for people to transfer to rope access jobs from abseiling, rock climbing, and military backgrounds, this industry is open to everyone. All you need to start with is a decent level of fitness and the ability to complete standardised training courses which will cover everything you need to know to work safely and successfully in rope access.
Certifications from the International Rope Access Trade Association (IRATA) will qualify you to perform any number of rope access jobs once you're qualified in rope manoeuvres, safety regulations, equipment inspections, and rescue procedures. You may already have experience in other fields, such as welding, bricklaying, or industrial cleaning, which you can apply to rope access roles.
Even if you don't have prior experience, an IRATA Level 1 qualification will help you get started in the profession, so you can earn new skills along the way. If you intend to become a rope access trainer, you'll need to work your way up to gain several years of experience and at least IRATA Level 3 recognition.
Rope access jobs in the UK
Here at GPW Recruitment, we want to be your advocate to help you secure your dream rope access job in the UK, perhaps working on a project you can be proud of or visiting the many tall buildings that grace our towns and city centres along your journey in this exciting job role.
Whatever your dreams or intentions may be, we're here to support them! Come and take a look at the rope access jobs available below and see if you can find an opportunity that takes your fancy.
If you're searching for your ideal career, then working with us at GPW Recruitment can help you achieve this faster than ever. Simply fill out our online form and attach your CV, and we can perform the job hunt for you, notifying you when a company declares their interest in your services.
Alternatively, call us on 01744 454300 to speak to one of our advisers over the phone or email us at jobs@gpwrecruitment.co.uk with any enquiries. Our team is here to help you get started on the road to your ideal rope access job today.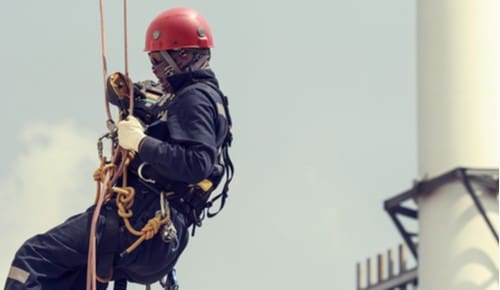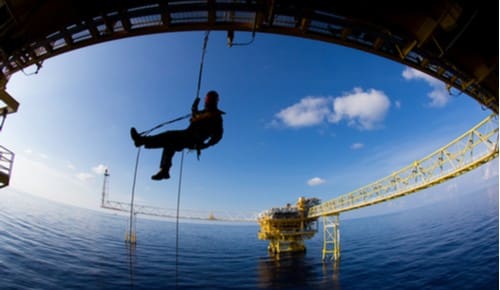 We have a team of highly trained, expert recruitment professionals who work to your specific business needs.
If you would like to enquire about Rope Access Jobs, please get in touch CONTACT US