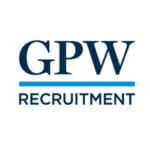 '@gpwrecruitment GPW Recruitment
We are looking for a Project Engineer with pharma laboratory equipment (or similar) experience for an Outside of IR35 contract until the end of 2022 in the Ellesmere Port area. Pay rate up to circa £35 Ltd / Umbrella, or the PAYE equivalent if preferred.
Working as the successful Project Engineer, you will be supporting the Project Manager. The project scope includes;
*Definition of work packages to enable transfer of select equipment from to Ellesmere Port
*Design and construction of new HF distribution system
*Recommissioning of lab equipment
*Demolition and refurbishment of the existing lab
The client we are recruiting this Project Engineer for is a successful company providing full project management, design, construction and engineering services to a mix of established process engineering clients. The successful Project Engineer will help deliver this major project with an excellent potential of on-going work.
If the above sounds like you, please click the Apply Now button ASAP!